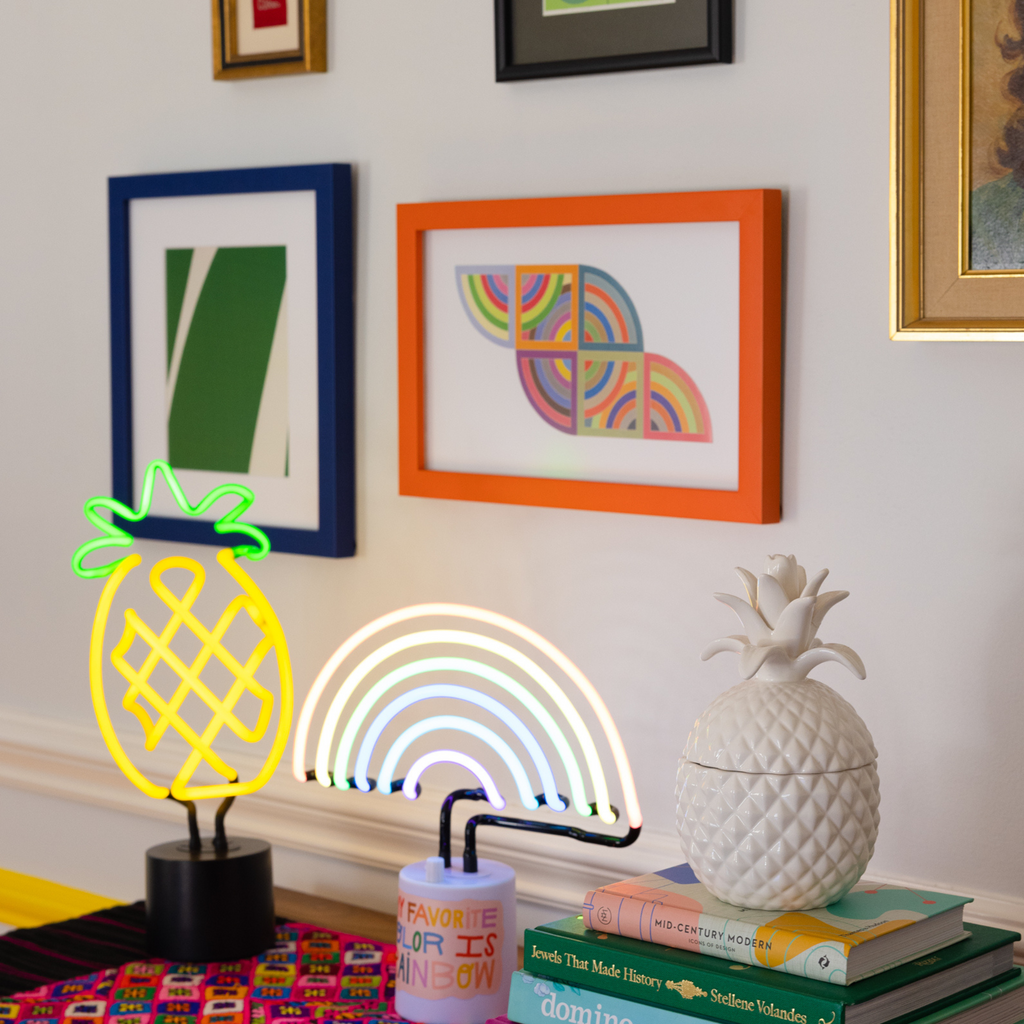 I can't remember specifically when my obsession with neon lights began, but I do know that my trip to Lost Lake (an amazing tiki bar in Chicago that sadly has closed) solidified my need to have neon lights in my home. There was a neon light on the palm leaf wallpapered walls at Lost Lake and as soon as I saw that, I knew it was something I needed in my life. This trip to Lost Lake would have a big impact on my aesthetic and also on my belief that the best type of bar is a tiki bar.
Soon after I returned home, I purchase a rainbow neon light. That was the beginning of my efforts to illuminate my home in hopes that one day you can see it from space. I added a pineapple and a flamingo about three years ago. And then this past year, I had a neon light made with my logo. Truly one of the greatest conversation pieces in my home. I had the light made by
Brite Lite Tribe
and they were fantastic.
I mean, how awesome is this custom light?!
As you can imagine given my love of neon, I am a huge fan of the work of Dan Flavin. "Untitled (in honor of Leo at the 30th anniversary of his gallery)" is my favorite of all his works. I saw it at SF MoMA a few years ago and was obsessed
One of the last museum trips we took before the world shut down was to Dia: The Dan Flavin Institute. If you are in the Hamptons this is a must see.
You can also see Dan's work at Dia:Beacon and modern art museums around the world.
Interested in adding neon lights to your home or office? Here are some of my top picks:
katie bartels