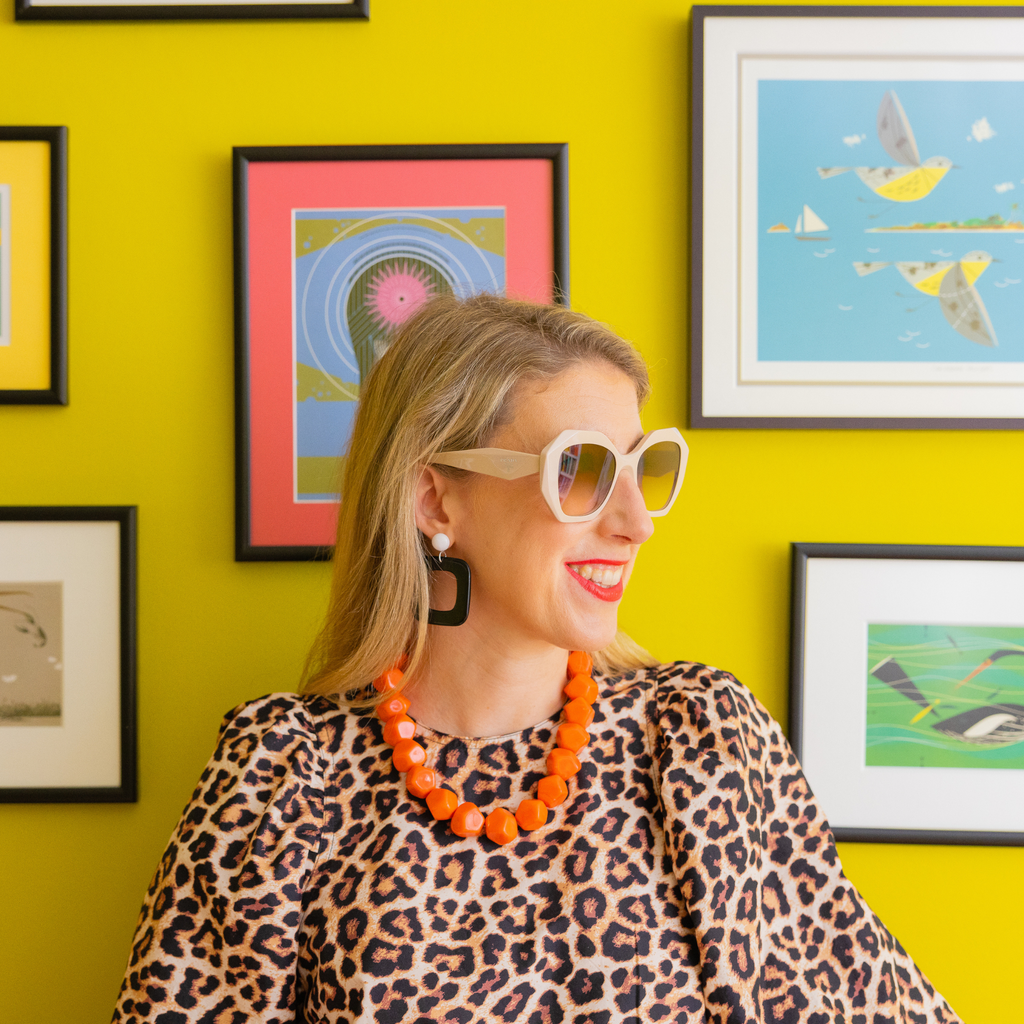 Coral Orange Necklace, short & Mod Earrings, black
During fall, I love mixing leopard prints with bold pops of color. Jewel tones especially. While I don't subscribe to the notion that leopard print is a neutral, I definitely think it is a much more versatile pattern than lots of people give it credit for. This week, I am sharing my picks for fabulous leopard print pieces, as well as bold accessories to pair with leopard (my jewelry included, obviously). Enjoy and don't be afraid to make lots of bold statements this fall!
Ganni Denim Mini Dress // J.Crew Gwyneth slip skirt in leopard // H&M V-neck Kaftan dress // Tory Burch Reva leopard boyfriend cardigan
Here I am rocking my Lilac Purple Earrings with my leopard print dress purchased earlier in the year from H&M.
I of course always include my jewelry in my look. My chunky (and lightweight!) necklaces also go really well with leopard. I encourage you to mix and match!
Green Necklace // Faceted Fuchsia Necklace // Olive Green Circle Necklace // Lilac Purple Necklace, short // Orange Necklace
katie bartels