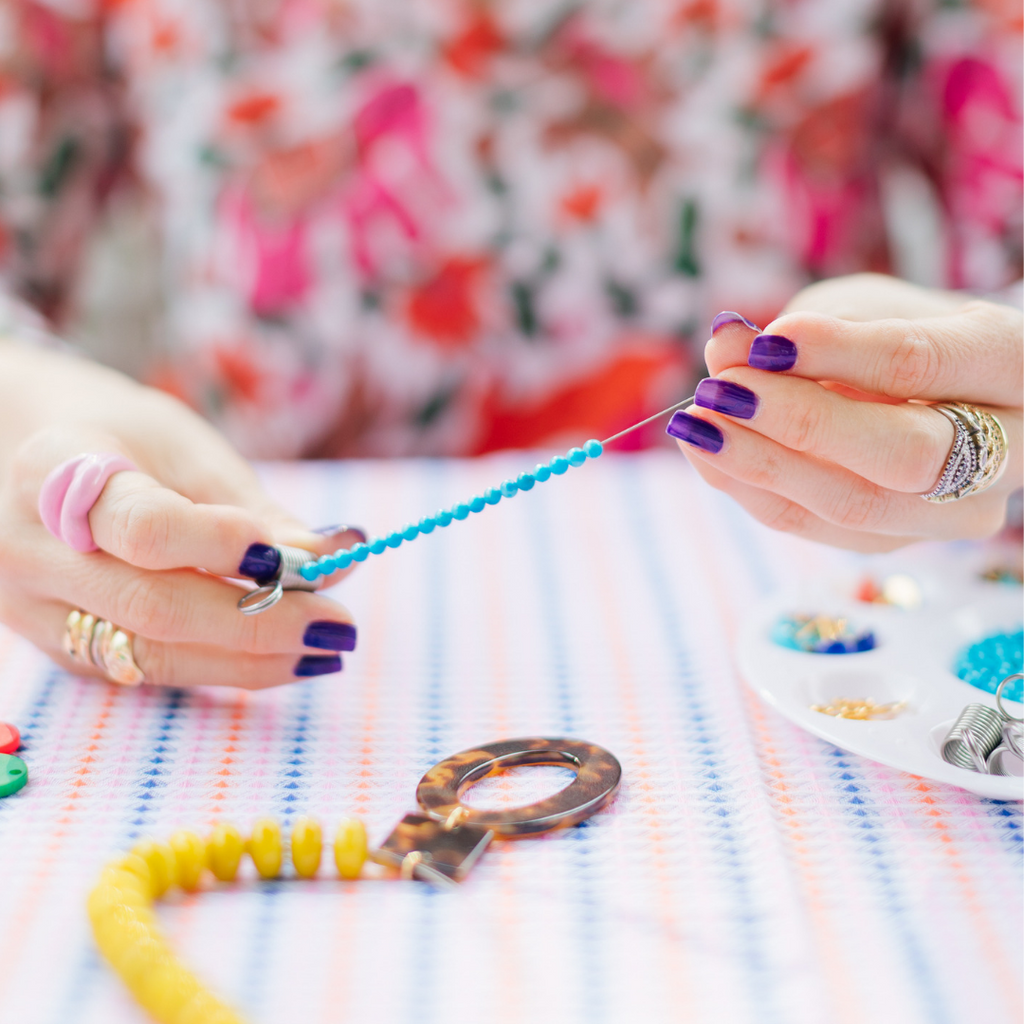 Fun fact: I construct each and every piece I sell! I make my studs, I assemble all drop earrings, and I bead all gemstone necklaces. And as of this summer, I also paint all of my laser cut wood pieces.
Constructing my jewelry and painting the laser cut wood is definitely my favorite part of running my brand. Most of the time it doesn't even feel like work. I like to listen to podcasts as I do my painting and jewelry making. Right now my preferred podcasts are "Stay Tuned With Preet", "My Favorite Murder", and "Pod Save America" (when I make jewelry first thing in the morning I listen to "The Daily").
I recently began hand painting all of my laser cut wood designs so that I could add more specific colors to my jewelry. I find painting very soothing and I mostly paint soon after I get up and have coffee.
I am constantly going to Blick to get new colors. I'm like a kid in a candy shop with all of the options. You can never have too many shades of blue, green, pink, etc!
When I first started making jewelry, I primarily designed statement gemstone necklaces. It's been a while since I focused on necklaces and put together a complete collection. I'm excited to announce that I will be launching a gemstone & geometric necklace collection this fall! I bead all of gemstones (right now the collection is made from lapis, turquoise howlite, green jade, lilac jade, white howlite and magenta jade).
My process of making earrings typically starts with me putting all of the materials out on my desk. I like to see everything that I'm working with for a batch of earrings. It also makes me feel more accomplished once I have finished all of the pieces.
Stay tuned for more behind the scenes posts!
all photos taken by the lovely Julia D'Agostino
katie bartels