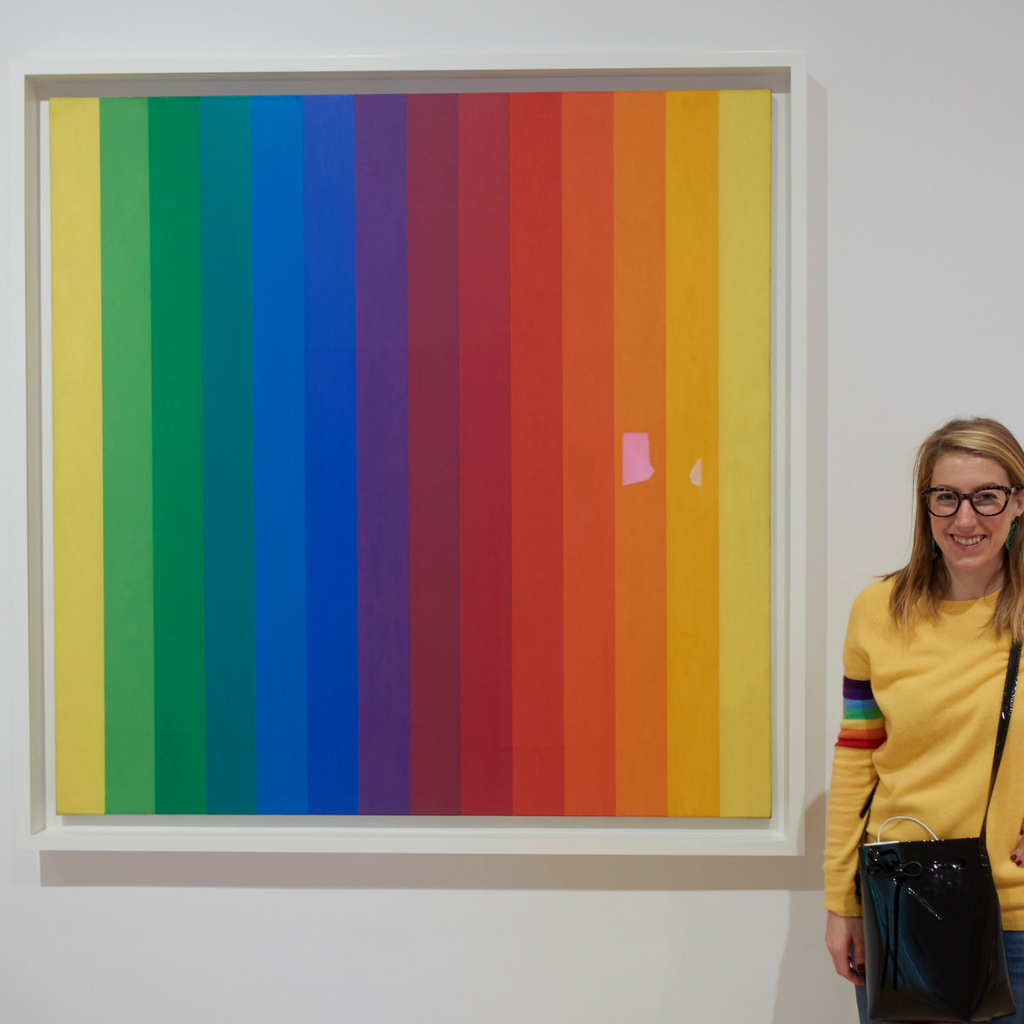 Spectrum I, Ellsworth Kelly
When people ask my what my hobbies are, the first activity on my list is exploring art museums. I always bring a design notebook and pen because there is a really good chance that design ideas will start to flow as I walk around galleries.
My love of modern art began during my childhood. I grew up in a home filled with works by American modern artist Charley Harper. My family was very fortunate to befriend Charley in his later years. His work had a profound impact on my love of symmetry and bold colors.
Bue Green Red, Ellsworth Kelly
My 2008 visit to "Color Chart: Reinventing Color, 1950 to Today" at MoMA changed my life. It's where I discovered Ellsworth Kelly and many other incredible artists.
Tulips, Jeff Koons
Recently, visits to The Art Institute of Chicago, SF MoMA, and The Broad have had a major influence on my designs.
Septehedron 34, Alvin Loving
In June I attended "Spilling Over: Painting Color in the 1960s" at the Whitney Museum of American Art and discovered Alvin Loving. His boldly colored geometric art was mesmerizing. I had the pleasure of seeing more of his work in August when I visited the University of Michigan Museum of Art. I sketched out several pages of earrings ideas in both galleries!
More museum and gallery recaps to come on the blog!
katie bartels