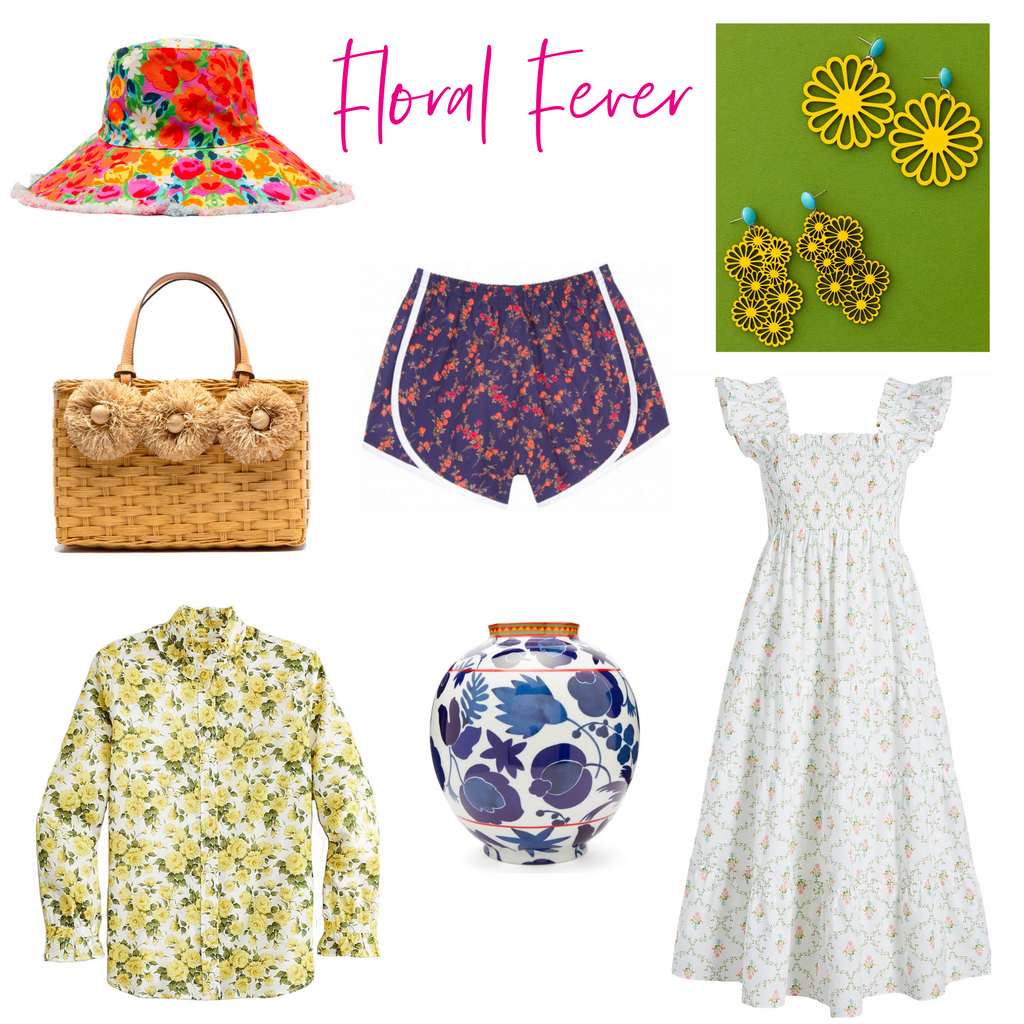 I am obsessed with floral prints and designs.
Maybe it's because this seemed like the longest winter ever, maybe it's because I now am a homeowner and have a garden/space for indoor flowers (hard to have them in an NYC studio), but I am obsessed with flowers this spring. Our kitchen table is filled with colorful vases with an eclectic array of freshly cut flowers. I'm very into carnations at the moment. And I'm counting down the days until peony season-- we have a bunch of peony plants in our front yard.
In addition to having lots of real flowers around our house, I am fully embracing floral patterns and shapes. I have put together some of my favorite florals for spring.
katie bartels